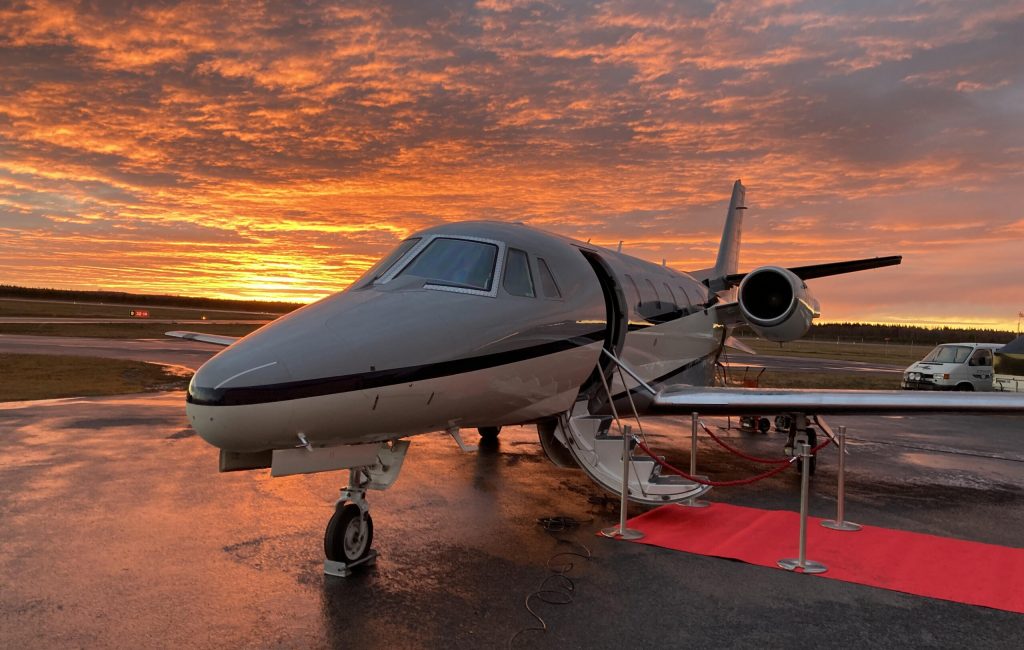 We have been helping companies and organizations with travel since 1972. Our services include everything from business flights to the transport of dangerous goods and ambulance flights. We do everything to best serve our customers' needs in and around the trip. Our specialty is business travel in Scandinavia, northern Europe and Russia, where regular scheduled traffic is non-existent or time-consuming. Our extensive experience of these trips together with an effort to offer affordable world-class business trips with consistently high quality has given us a large and recurring clientele. Our service is available around the clock and all year round.
Phone number charter flight + (46) 090-12 12 00.
We are a Umeå-based airline that since the start in 1972 has offered fast and efficient transport within mainly Scandinavia. Since 2015, we also fly scheduled services between Arlanda - Sveg, Umeå - Östersund and Pajala - Luleå.
In 2017, we started offering a wide range of helicopter services in the north.
If you want to travel a little more luxurious, we have a Cessna Citation Excel. This machine is both faster and flies at higher altitudes than other planes. It is also equipped with a sofa, comfortable armchairs, folding tables and a toilet. Everything you need to travel as comfortably as possible. 
In our collection we also have a range of the well-proven model King Air B200, one of which is also equipped with a sofa and comfortable chairs and a toilet.
Have a look at our impressive range of aircraft.