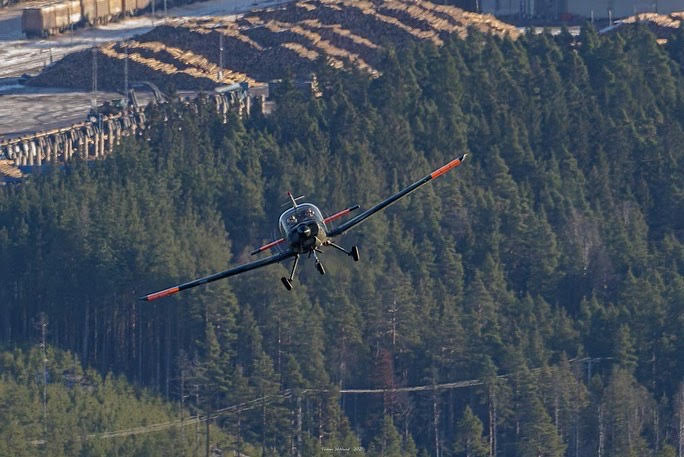 Jonair Airshow is based in Mora, Sweden. 
Try advanced flying where you get to experience looping, roll, spin and cycling. With us, you also get the opportunity to fly a little yourself if you so wish. Perfect for people who love adrenaline and excitement.
Facts Bulldog:
Manufactured by Scottish Aviation and had the designation SK61 in the Air Force. Jonair Airshow's aircraft SE-LLM was manufactured in 1971 and began its life on F5 Ljungbyhed. Today, only a handful of airworthy SK61 Bulldogs remain in Sweden.
Room for one person on board.
Age: At least 12 years.
Length: No restriction.
Weight: Max 115kg.
Fully healthy without reduced mobility.
Not pregnant or cardiovascular disease.
Not affected by alcohol.
Comfortable and spacious clothes and shoes.
Pris: 3,000 kr för ca 30 minuters fartfyllt flygning.